All You Need to Know About Lekki British School: Fees, Contact, etc.
Education is one of the fundamental rights you should give a child. However, it ought to be the best of quality education at the tender-age level or beginner level as they grow. Certainly you can watch them grow, as a worthy parent or guardian, receive whack or bland education during their delicate period of growth (toddler age), which is the most crucial stage. 
Giving your children their rights to education on a highly excellent level is quite expensive as it's worth, but be sure to be wowed by your kids when you invest handsomely on thier first stages of formal education; a lifetime gift to them. 
This is why, in this article, an informational recommendation is made in regards to Lekki British School; a British international school in Lekki, Lagos, Nigeria. 
Lekki British School helps your child discover and develop their unique talents within a discipline and caring, traditional British School environment. 
It offers the best of education your children deserves at preschool, junior school, high school, and advanced school, levels.
Lekki British School— Junior School.
Lekki British Junior School offers your kids a broad and balanced curriculum of activities and active learning based on the National Curriculum of England at the junior school level.
Lekki British School— Senior School.
At the senior level, the children are prepared for advanced education ahead of them with the best of learning facilities and information. Lekki British School holds students to high standards both in academics and behaviour. 
Reviews.
Since its establishment in September 2000, it has been reviewed to have provided one if the best education to Nigerian kids, and possess the best boarding house facilities. In 2013 Encomium Weekly ranked the school as being among the most expensive secondary schools in Lagos.
Lekki British School Fees.
The Lekki British school fees for each student is about $19,500, which is around 10,530,000. The school fees are usually paid in dollars to the school's bank account. Also, every new student in the Lekki British school must pay a compulsory development levy of about ₦200,000.
The Lekki high school fees covers other extracurricular activities for students socha as: feeding, textbooks, sports levy, hostel levy, and school uniform for the three  terms in a session i.e first term, second term, and third term.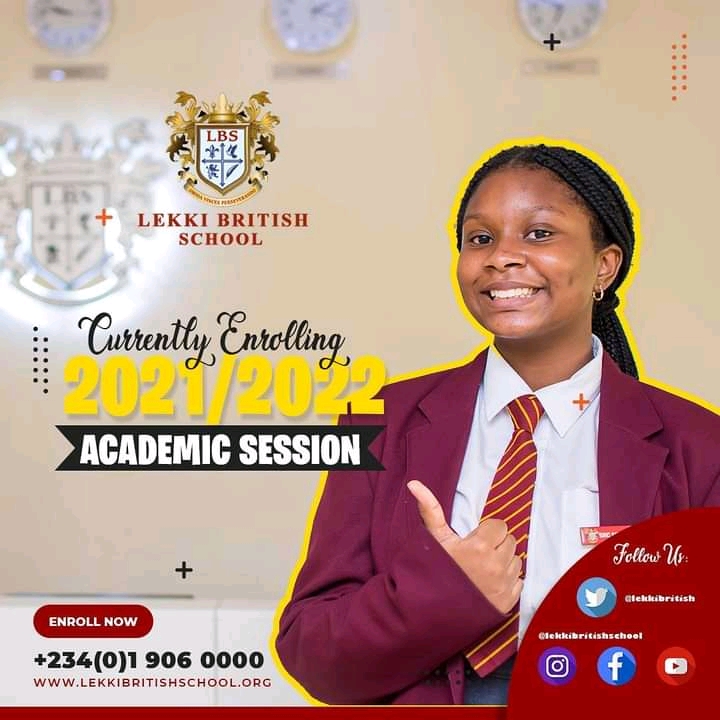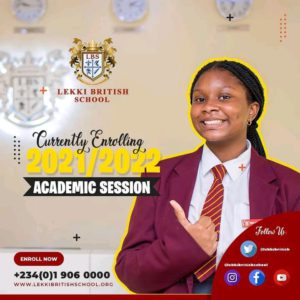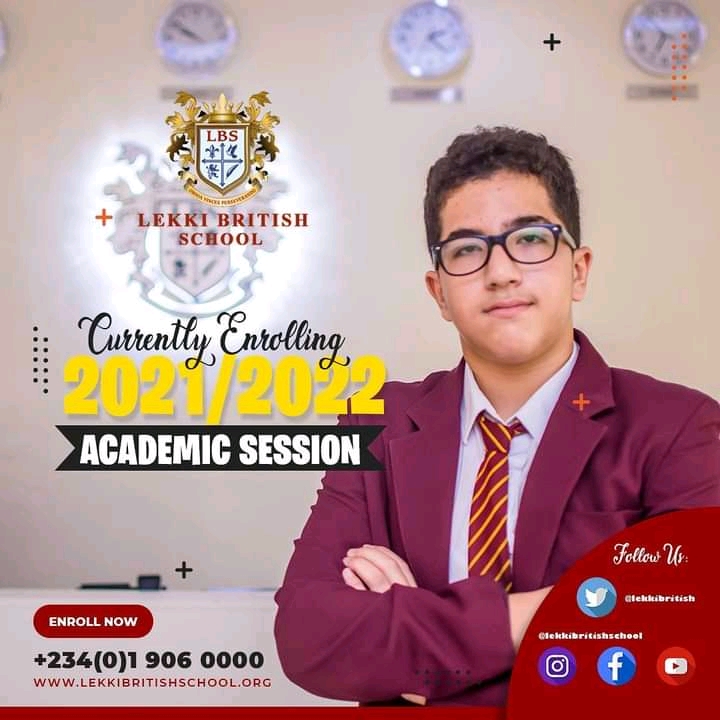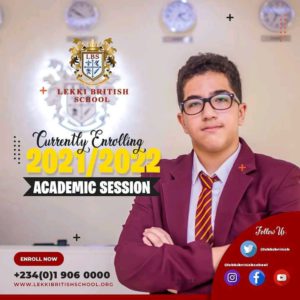 Subjects offered in Lekki British School.
The following subjects are taught excellently well in Lekki British School.
English

Mathematics

Science

Information Communication Technology

Physical education

History

Geography

Arts, Design, and Technology

Religious Education

Music

Personal development

Social Studies

French

Health Education.
Lekki British School Contact.
To contact Lekki British School for more information, please visit the school's Contact Page. For more enquires on you can send an email to them at [email protected].  Also, you can dial their number on 09076781199. For admission enquires you can dial +234(0)19060000 or visit the school's website.
Lekki British School Social Media pages.
Facebook Page: Lekki British School
Twitter Page: @lekkibritish
Instagram Page: @lekkibritshschool
Lekki British School Location Address.
Lekki British School is located in the Lekki Peninsula on the Lagos Island. It has two addresses for each for both junior school and senior school.
Lekki British Junior School Address: Olubunmi Ọwá Street, Lekkk Phase 1, Ibeju-lekki, Lagos.
Lekki British High School Address: Victoria Arobieke Street, Lekki Phase 1, Ibeju-lekki Lagos.
Proprietor of Lekki British School.
The late Dr. Abiodun Laja is the owner of the Lekki British School, Lekki, Lagos. She established the school in September 2000 to provide quality  education to for children residing within the Lekki and Lagos Island of Lagos.
Conclusion.
As this prestigious institution has been discussed above, now you should be convinced that giving your children the best of educational at the fundamental level should be of utmost importance and your basic priority.