Kizz Daniel — born on May 1st, 1994 as Olúwatóbiloba Daniel Anidugbe is a Nigerian recording artist, songwriter, and performer. He emerged into the limelight when he released one of his earliest hit singles Woju on September 1, 2014, which was chart-topping and regarded by many as one of the hottest singles of 2014.
In 2017, he established the Fly Boy Inc record label, having left G-Worldwide Entertainment due to a contract misunderstanding and a court case.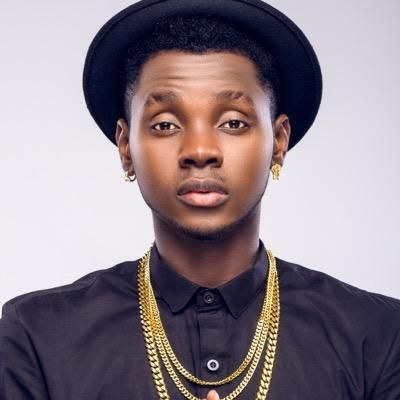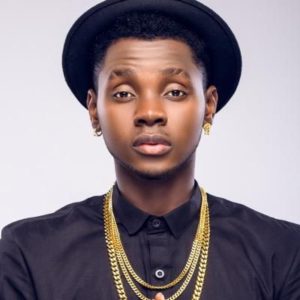 Biography— Kizz Daniel's Early Life
Born Olúwatóbiloba Daniel Anidugbe on May 1, 1994 into the family or Mr and Mrs Kola Anidugbe in Abeokuta, Ogun State. He is a native of Abeokuta North Local Government Area in Ogun State. He was raised alongside his four younger siblings in his birth and hometown, Abeokuta. 
He attended Abeokuta Grammar School and went ahead to pursue a Bachelor's Degree in Water Resources Management and Agrometeorology at the Federal University of Agriculture, Abeokuta, FUNAAB where he graduated in 2013. While studying to earn a degree at the university, he went ahead to pursue a career in music.
Kizz Daniel's Music Career
So far, Kizz Daniel has had an awesome career in music and has won different awards in various categories. He has also been nominated quite a number of times. In other words, he's having a successful music career at the moment.
When he was about to graduate from the university in 2013, he already took music as a serious business. Fresh out of the university, he was fortunate to have met Emperor Geezy, the CEO of G-Worldwide Entertainment. With Emperor Geezy's record label G-Worldwide Entertainment, his music career began officially. He released his first single titled Shoye in 2014. The song marked the beginning of his professional career in music.
Subsequently, Woju was released on September 1, 2014, which was regarded as one of the hottest hit singles of the year. Woju brought Kizz Daniel into stardom and he became a celebrity— Woju became Kizz Daniel's masterpiece. The song was nominated in the Hottest Singles Category in 2015, also it became part of the top 10 playlists on the MTV Base Official Naija for 11 weeks and later became top of the playlist where it remained for another 6 weeks.
The following year which was 2015, he released his third hit singles on his birthday in May titled Laye. Two weeks later, he shot the video for Late in different parts of East Africa. It was shot and directed by AJE FILMS.
Kizz Daniel released his debut studio album on May 14, 2016 titled NEW ERA. The debut album features Woju, Laye, and other hits of his early professional career.
READ ALSO: Olamide Biography and Net Worth
Kizz Daniel's Split from G-Worldwide Entertainment and the Emergence of Fly Boy Inc Record Label.
Towards the peak of his career when everyone thought Kizz Daniel was having a good career at Emperor Geezy's Record Label G-Worldwide Entertainment, a controversy broke out between Kizz Daniel and the record label's CEO, Emperor Geezy. Accusations, as well as different news stories began to spread across social media and the internet. 
It was alleged that a meager amount of money was paid to Kizz as a monthly salary while at G-Worldwide Entertainment. Both parties resolve the issue as well as other charges which Kizz was pronounced not guilty at the Lagos State High Court and the Afro-Pop singer broke away from G-Worldwide Entertainment and went ahead to establish the Fly Boy Inc Record Label in November 2017.
Kizz Daniel Net Worth.
Over the years, Afro-Pop singer, Kizz Daniel has worked really hard pursuing a bright and professional music career. The hard work has been paying off by him winning awards and nominations. As of 2020, Kizz Daniel is worth over $1million dollars. Although not Forbes verified, he is regarded by many as one of the richest musicians in Nigeria. His rise to fame and wealth happened within a period of 5 years, despite the challenges he had to face when he was leaving his former record label G-Worldwide Entertainment. 
After leaving G-Worldwide Entertainment, Kizz Daniel went ahead to establish his own record label which he named Fly Boy Inc. This record label added to his net worth as well as his first endorsement deals with Hennessy. 
Currently, he charges over 1.3 million naira per show.