Plastic Container Manufacturers in Nigeria
Plastic companies abound in Nigeria because all businesses that produce something require inexpensive, comfortable, and simple-to-use containers, wrapping, and packaging, among other things.
Nonetheless, some businesses perform their responsibilities better than others. Let us focus our attention on Nigerian plastic providers and producers who have the best reputation and experience.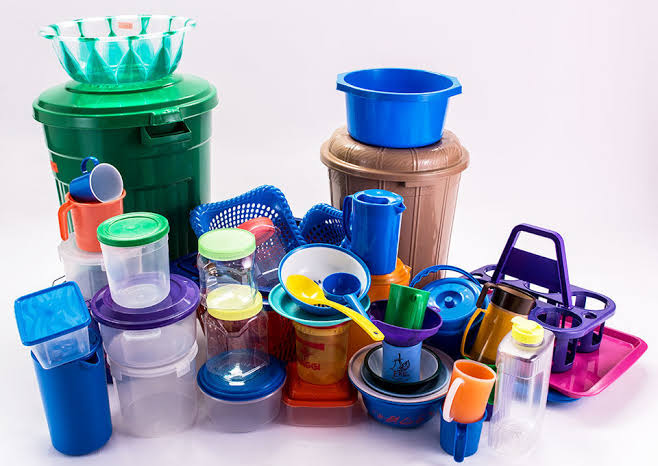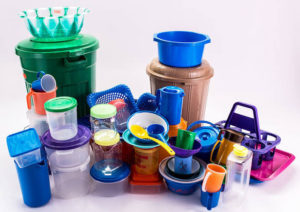 Nigeria's leading plastic manufacturers
A list of reputable plastic companies in the country is provided below. They all claim to be among the best providers of plastic services in Nigeria, and customer reviews back up this claim.
Plastic Container Manufacturers in Nigeria
Plastic Products by Black Horse
This is an Oyo State-based company. They specialize in the production of plastic furniture such as tables and chairs, as well as some household items and various types of rubber shoes.
Geeta Plastics
This company is based in the state of Lagos. They specialize in the manufacture of blow-molded and injection-molded plastic goods such as packaging and printed sleeves (rotogravure).
Holborn Plastics Ltd.
This company, located in Kano State, manufactures and supplies large items such as water storage tanks and plastic trash cans. In addition, there is a selection of injection molded furniture and household products.
Leoplast Nigeria
This company, located in Ogun State, can provide you with anything you need, from plastic containers for food, to household tools and furniture, to paint buckets and packaging materials of all kinds. They are, in fact, Nigeria's largest and oldest producer of plastic items.
Nymphet Ventures
The company specializes in plastic packaging and drinking water vessels (bottles of different types). There are also airtight caps available for water bottles. The company also recycles plastic, which helps the environment while also making its products more affordable.
Poly & Plastic Quorum
This company manufactures polyethylene packaging that can be used for both edible and non-edible items. In addition, the company is based in Lagos.
Sacvin Nigeria
This plastic company, which is also based in Lagos, is known for producing and supplying plastic pipes, water tanks, plastic packaging items, household, and industrial plastic items.
Salamasor Nigeria
Here's another Lagos-based plastics manufacturer. These guys are experts in the production of various types of polyethylene films, such as printed and smooth rolls, polypropylene, shrink and stretch films, and other types of packaging for industrial and domestic use.
Sarsoli Industrial Corporation
This company specializes in the production of high-quality masterbatches in a variety of colors, fillers, and additives, as well as white and black masterbatches for furniture such as tables and chairs, toys, and any other plastic item.
Techblow Nigeria
This company, located in Ogun State, manufactures plastic items using blow molding technology, such as plastic cans (between 500ml and 50l), coolers, cosmetic jars, yogurt bottles, and any other possible types of containers.
Plastic Zie
This plastic company specializes in the manufacture and distribution of plastic household items such as clothes hangers, food containers and cans, and so on.
Depghalin Ventures
Based in Lagos, this company manufactures polyethylene items such as high-quality nylon wrappers, cans, and bottles for all types of table water and beverages.
Lotus Plastics Inc.
This is yet another Lagos-based producer and supplier of various types of plastic wares. Cans, jars, and pails, as well as various shapes and sizes, are the most common.
Mustayak General Enterprise
This Kano State-based company manufactures a wide range of plastic buckets, coolers, plates, and other items that can be used in both domestic and industrial settings.
Peter E. Venture
This Anambra State-based company primarily produces cosmetic containers, hangers for various types of clothing, shoe soles, disposable food containers, cocktail straws in a variety of colors, and liquid yogurt containers.
Polyvinyl Chloride Nigeria
This Kano State-based company specializes in all types of rolls, shrink wrapping, mattress liners, pallet and jumbo liners, plastic bags, and a variety of other plastic goods.
Ferro Resins Nigeria
This Lagos-based company manufactures resins for use in paints and coatings, composite materials, and even fiberglass resins. They also have the largest powder coat stock in Nigeria.
The Panar Group (Deltaplast)
Panar Group, headquartered in Lagos, is a major producer of plastic fittings, pipes, containers, and bottles for food and non-food liquids and beverages.