Today, we bring you the net worth of Genevieve Nnaji. She is regarded as one of the richest celebrities (actors) in Nigeria. She is also one of the top-paid actresses in Nigeria and most influential actresses and media personality inspiring the everyday youth who look up to her.
Genevieve has contributed massively to the Nigerian Movie Industry through her amazing performance in her roles.
The main focus of this article is to look into Genevieve Nnaji's net worth: sources of income, assets, family and other relevant topics.
Who is Genevieve Nnaji?
Genevieve Nnaji is a Nigerian actor, producer, musician and entrepreneur. She has starred in over 90 films within the last two decades
Genevieve Nnaji's Net Worth
Genevieve is worth $10 million as of 2020.
Nnaji's Source of Income
How did she make this fortune? Well, Genevieve made her fortune in many ways, one of which is acting, serving as her major source of income.
As an actor, she gets paid for playing leading and assisting roles in movies and stage plays.
Endorsement deals
She has had deals with top multinational companies such as Etisalat, Amstel Malta, Range Rover Evoque, MUD Cosmetics and several others.
As a media and entertainment person, endorsement deals definitely helps her cash in.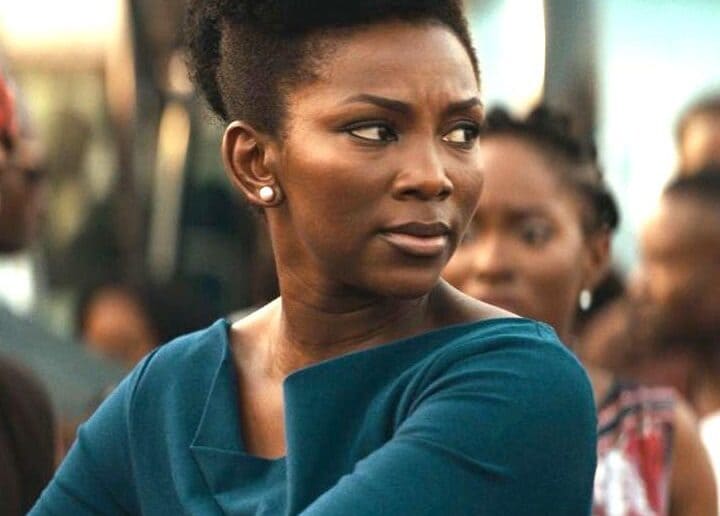 Her deal with Lux was reportedly rumoured to be earning her over N40 million.
Her deal with Etisalat also was earning her over N90 million.
Acting and Production
It is obvious that her major source of income is acting and production. She has played leading and assisting roles in popular local and international movies which have landed on Netflix.
Aside acting, she has also made some fortune from producing movies and directing.
Music
Genevieve released her debut album, One Logologo Line which was produced by EKB Records. The album has made good sales up to present.
Regarding music, she makes money from album sales, songs sales, tours, concerts and endorsement deals.
Businesses
Aside active involvement in acting, Genevieve Nnaji also do business on the side. In 2014 she launched her own clothing line called St. Genevieve.  Her fashion brand was established with a sole purpose of creating fabulous dresses for women.
She collaborated with Jumia Nigeria to launch the clothing line back in 2014. Although not very active like before, she's made huge sums of money from this business since its birth.
Accolades and recognition
First actress to be awarded as the Best Actress by the Censors Board of Nigeria in 2003.

In 2009, she was listed as one of the highest-paid female actors in Nigeria.

Best Actress of the Year Award at the 2001 City People Awwards

Best Actress in Leading Role Award at the 2005 Africa Movie Academy Awards.

Her directorial debut Lionheart was acquired by Netflix making it the first Netflix original film from Nigeria.
Due to her massive contribution to Nollywood and the entire Nigeria movie industry, she's bagged several awards. Here are a list of awards received by Genevieve Nnaji.
Family and lifestyle
Her lifestyle is one which most of her fans emulate. She owns expensive cars and has mansions spread across Nigeria.
Genevieve boyfriend is called