Loan is very useful in our everyday lives. From businesses, schooling, entrepreneurship journey and many more aspects, we need loan to accomplish whatever we are doing. Nigeria Insider has been on the mission to provide you with anything entirely in Nigeria and today's post is about how to apply for loan from KiaKia Money Lending service in Nigeria. KiaKia is a Peer to Peer platform accessible to residents of Nigeria whereby users can either borrow or lend. If you're a small business owner or a budding entrepreneur, you might be stuck in moving your business forward or even held back back because you've got no capital to establish that profitable business in your mind. If you're in any of this situation then this article might be worth your read. Because, in this article, I'll show you a quick option on how to
borrow money from KiaKia
loan app amidst all these traditional banks.
Yes, getting a loan from the banks out there is difficult, especially if you're an entrepreneur or a small business owner. For this reason, KiaKia loan lending service has been established to solve problems of people like you. I would like to give you all the necessary steps involved in how to borrow money from KiaKia loan app in Nigeria.
What is KiaKia loan app
How to register and create a lender's account
Is KiaKia legit
How to get a loan on KiaKia
How long does it take to review a loan
KiaKia loan requirements
Procedure for a successful loan application.
It's now time to check out all on applying for a loan from KiaKia Money Lending service in Nigeria.
What is KiaKia Loan App?
KiaKia loan is an alternative loan lending service that comes to the aid of micro business and medium businesses owners, especially. KIAKIA loan offers a wide range of funding options, including working capital loans, merchant cash advances, equipment financing, invoice factoring, and term loans. KiaKia loan is one of the pioneers of digital lending service. It was founded in 2016 under the trademark of KiaKia Bits LTD (RC:7995522  as a licensed non-banking digital financial company.
How to Register and Create a Lender's Account on KiaKia Loan App.
You can create a borrower account by selecting the "CREATE AN ACCOUNT" button on Mr.K's menu, then answering the next few questions that follow to validate your identity, and other personal and employment information.
Is KiaKia Legit?
KiaKia Loan Lending Services is legit and duly registered with the corporate affairs commission. It's RC is 7995522.
How to Get a Loan on KiaKia
To get a loan request, simply click the "GET A LOAN" button from the home page and engage Mr. K in the conversation and answer all the relevant questions.
How Long Does it Take to Review a Loan on KiaKia?
The loan review process is completed within a few minutes of successfully submitting a Kiakia loan application.
Requirements for Requesting a Loan from KiaKia
For a successful loan application from KiaKia, you have to meet the following loan request requirements.
Download the KiaKia Money Lending App from borrow money from KiaKia
An applicant must be resident in Nigeria
An applicant must be above 21 years of age
An applicant must possess a Bank Verification Number (BVN) and be an account holder with any of the mainstream commercial banks in Nigeria.
An applicant must have evidence of verified source(s) of income (employed in the public/private sector or runs his/her own business)
An applicant must provide a valid means of Identification (Work ID for employed applicant, and Government-issued ID for self-employed) applicant
An applicant must provide proof of income (sms or email screenshots of monthly income alerts or electronic bank statement (in Pdf format) for the 6 most recent months)
Alternatively, an applicant can authorize KiaKia to view his/her bank transactions by connecting his/her bank account to the Mr. K software ONLY for the purpose of obtaining bank transaction details.
Procedure for a Successful Loan Application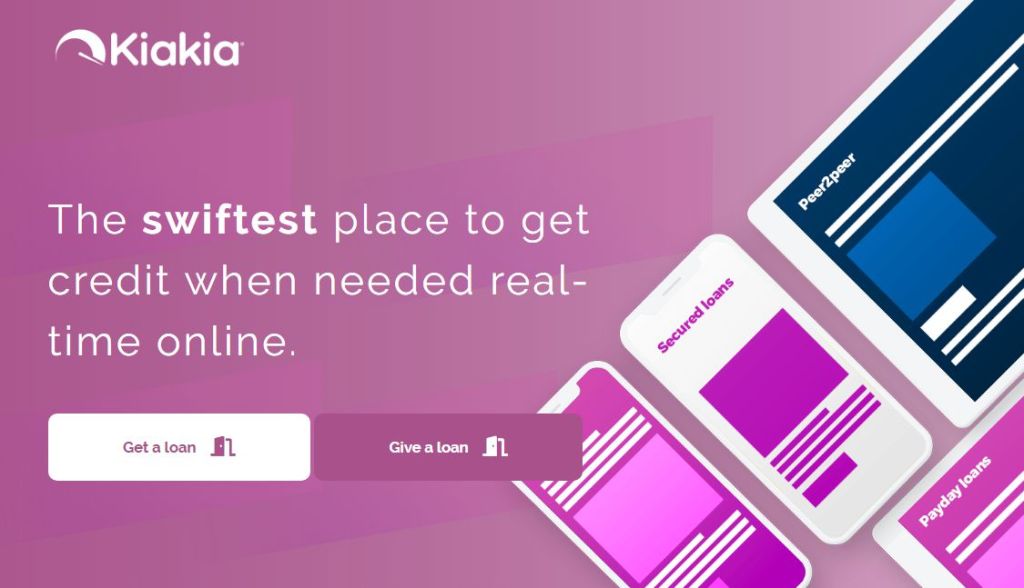 Create an account by providing all required details
Start an application chat
Upload work ID or government-issued ID
Enter the desired loan amount
Select duration/tenure
Upload a Screenshot of SMS alerts or PDF statement of your last 3 salaries or Business income
Accept loan terms and conditions (IF APPROVED)
Authenticate your submitted bank accounts
Get credited.
I believe this article guides you on how to apply for a loan from KiaKia Money Lending Service in Nigeria at ease. Kindly share if found useful and also follow us for our everyday updates in Nigeria.